CHURCH GOSPEL PLAYLIST COMMITTEE REPORT
07-01-08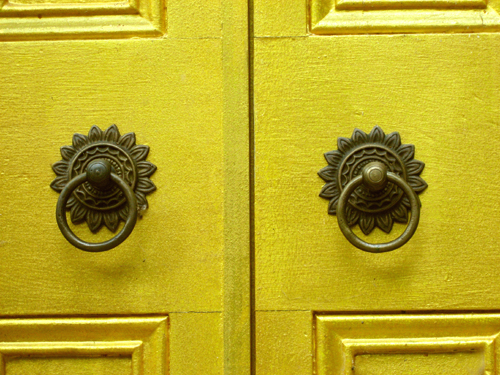 DOOR HANDLES AT MISSIONARY INDEPENDENT SPIRITUAL CHURCH
On June 22nd, 2008, we established a committee whose job it shall be to collect and render usable to church associatess a digital Gospel Music Playlist. This group will function as an adjunct to the

Missionary Independent Spiritual Church Cyber-Hymnal Committee

whose duty it is to acquire an make available instrumental MIDI files of church hymns and gospel standards.

Due to the fact that the MIDI files are all instrumental, are played in strict cadence (e.g. Salvation Army cadence), and are ipso facto public domain hymns, it is necessary to create a playlist of gospel music that may feature more swinging rhythms than the sandard versions and/or may not be in the public domain.

Because itunes, the word's largest repository of online music, does not permit the creation of perma-links to individual songs, the only way to distribute such a song list to Church affiliates is via the creation of an itunes playlist. This list would provide sample snippets of the chosen songs and make them available for purchase.

The work of this committee, is, thereore:

(1) To select suitable gospel songs from the itunes catalogue in 26-song increments, grouped by such topics as

(A) Inspirational theme (e.g. mourning, baptism, warning, salvation, etc.)

(B) Musical genre (e.g. white southern gospel, black southern gospel, shape-note singing)

(C) Instrumentation (e.g. piano gospel, guitar gospel, strin band gospel, a capella gospel, etc.)

(D) Textual style (e,g, adaptations of Biblical texts, use of contemporary technology as a metaphor, mention of contemporary world politcs, etc.),

(E) Biblical text references (e.g. songs quoting texts taken from the Book of Ezekiel, songs quoting texts taken from the Book of Revelations, etc.),

(2) To publish these playlists at itunes for the use of affiliates and the public.

The cost of this project is virtually nil, and it can be undertaken by an all-volunteer committee working in group meetings via Skype or The Conference Line.

If you would like to join this committee, please call the Church at 707-887-7808 and ask for Sister cat.
DONATIONS

Are you a Church member or a visitor who wants to help The World's Smallest Church to stay online or contribute to one (or more) of our Church Committees?
If so, please click on the Paypal Secure Server logo to make a
small donation to Missionary Independent Spiritual Church
for the creation and maintenance of this site, or to dedicate
your offering to any of our Committees or fund-raising projects.

OUR WEB SITE

Missionary independent Spiritual Church can be found on the world wide web at