FOUNDATION SERVICE
06-12-06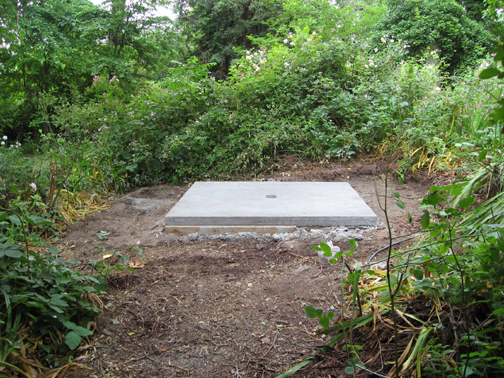 On June 8th, 2006, Don Roach poured the concrete pad on which our church building will rest. He left a circular hole (made with a piece of stove pipe as a form), in which i interred my mother's ashes on June 12th. That interment was the first ceremony held on the site, commemorating my mother's birthday, June 12, 1915. and the literal foundation of Missionary Independent Spiritual Church.








DONATIONS

Are you a Church member or a visitor who wants to help The World's Smallest Church to stay online or contribute to one (or more) of our Church Committees?
If so, please click on the Paypal Secure Server logo to make a
small donation to Missionary Independent Spiritual Church
for the creation and maintenance of this site, or to dedicate
your offering to any of our Committees or fund-raising projects.

OUR WEB SITE

Missionary independent Spiritual Church can be found on the world wide web at